As recently as 10-15 years ago, just having a website could identify your brand as a leading industry. In terms of building an online presence, your competition may be late, or your brand may be just the best or only local organization in its class, which makes it easy for people to find you through the search engines.
Website design in the 90s
The old standards for designing websites looked like this:
Step 1: Purchase a domain.
Step 2: Design a website.
Step 3: Do not touch it EVER again.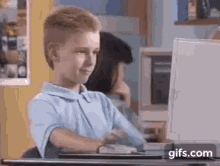 For those brands that face more competition in the digital field and compete more for their bottom line, this is no longer ideal. Today's website design process looks like this:
The perfect Website design for 2021 and beyond.
Step 1: Purchase a domain.
Step 2: Complete a comprehensive study of user roles, target audiences, and user journeys.
Step 3: Design a website to attract your ideal audience and let them find what they need.
Step 4: Continue to create content that encourages the target audience to purchase products or services.
Step 5: Align digital marketing efforts with website functions to attract traffic and conversions.
Ensure that social and PPC ads are directed to the best landing page.
Make sure to provide the email registration form in an ideal location.
Use drip campaigns and segmented audiences to attract ideal audiences back to your website continuously
Step 6: Continue to evaluate the effectiveness of digital marketing efforts and websites. Update as needed.
Step 7: Implement a design overhaul to explain the new technology at least once every 2-3 years.
Step 8: Repeat steps 2-7.
Now that we are in the first quarter of 2021, it is time to reassess whether the processes you rely on are still valid for your business. If you see less online traffic or rely on traditional marketing and public relations to attract potential customers, new and improved digital businesses can help you.
5 signs your website needs to be updated
Does your website need a design update? Suppose your answer to any of the following questions is "yes". In that case, your website may prevent you from attracting the right audience, failing to attract the right audience, and increasing online revenue like many organizations did in the COVID era.
1. Does your website have a visitors counter?
Let's start with the first most obvious sign that your website needs to be upgraded-design trends from the late 90s and early 2000s. If your site has any of the following, it's time to upgrade.
Visitor counter
Gifs
Animation
music
Flash
If you have any of these elements in your current website, then it's time.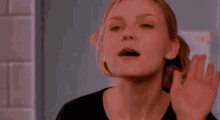 These types of elements may slow down the loading speed of your website, thereby affecting the user experience and the possibility of Google and other search engines giving your brand sufficient authority to achieve the highest ranking you want.
Generally speaking, if your website has been used for more than three years, it needs to be updated. As we discover new ways to utilize technology, standards are evolving in aesthetics and in technical elements such as codes, meta descriptions, and titles.
Outdated code is more susceptible to hacking and does not always show the designer's intentions in mobile devices or new and updated browsers. It also affects website speed; as we mentioned, it also affects your digital marketing and SEO efforts.
2. Has your target audience, brand, or business model changed?
If your brand has expanded, if the number of services you provide has dramatically increased, or you have redesigned your logo and improved your brand image, your website should reflect it. Any time your business model changes, your website should also change.
If your brand changes, will your new brand goals be reflected throughout the website? If your medical practice's goal is to encourage every visitor to make an appointment, is there an "appointment" form on every page?
If you recently created or implemented the "Patient Portal" option in the service options, are your navigation menus and every existing page that prompts users to make appointments now link to patient portals where appointments can be made? In other words, has everything been updated, optimized, and perfected to ensure that it meets your business goals?
3. Does your website lack a mobile experience?
Is your website designed for the desktop experience, not for the mobile experience? Can users who visit your website via mobile devices easily find the information they want?
A mobile-friendly experience is one of the most important factors considered by search engines. Merely having an outdated mobile experience can be the difference between seeing your brand at the top of the first page and the bottom of the fourth page of Google search results.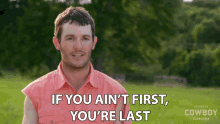 4. Did you not consider conversion when designing your website?
We have good reasons to talk about conversions on our blogs and when we design websites with clients. It's as cute as a new website, if it doesn't bring conversions, it can't realize its investment.
Your website is more than just a digital business card. This is a way for individuals to understand your products and services and determine whether you are the right choice. Every element of your website—from design to content to button colors—should reflect the intention of connecting with your target audience and turning it into loyal customers.
If you do it well, you will see new repeat customers and loyal customers who find the products and services they want through easy-to-browse digital resources, thereby obtaining a return on investment.
5. Do users have trouble browsing your website?
If you find that your team spends a lot of time on the phone to answer questions that can be found online, but your website's design or structure is not easy to implement, then it's time to update.
If you ask individuals to date online but find that they often have trouble doing so, it may be that your website has been blamed, and it may be time for an update.
If users indicate that your site is challenging to navigate, then it's time for a serious redesign.
From the user's perspective, navigating an outdated website may be the difference between your competitors' new loyal customers and new loyal customers.
The user experience should be flawless.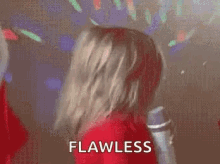 If this is not the case, the consumers or customers you wish to attract will look for what they need elsewhere and will most likely find it elsewhere.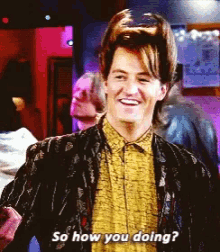 What's next?
Are you hesitant to redesign your website or invest in design updates? If you are not sure whether the update is worth the investment, please contact us. We are happy to take some time to check your current website to understand things such as:
Website speed
Navigation structure
Mobile friendly
404 and broken links
Other technical improvements
Are you ready to start? Let's build exciting things together!

Contact us today!